Using Music to Teach Other Subject Areas and Collaborate with Other Content Areas
Nov 10, 2020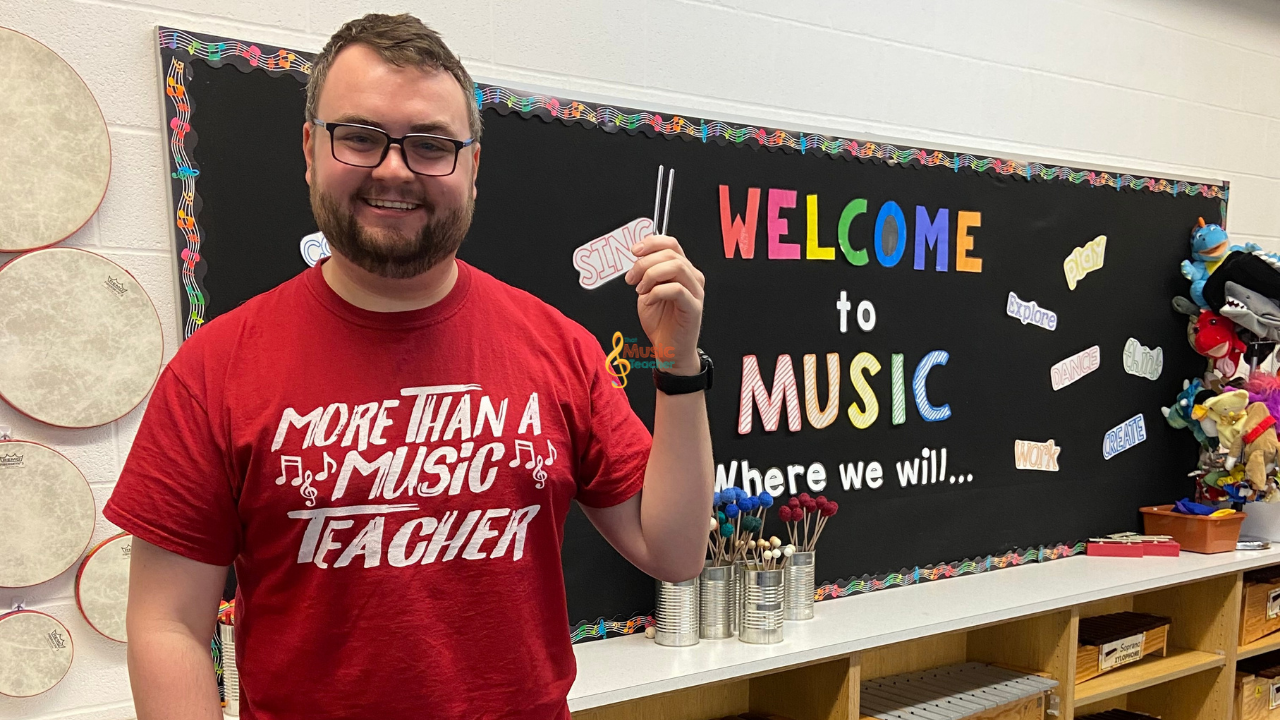 As a specialist and quite possibly the only music and/or content area teacher in your school building, collaboration with other teachers is important. This helps you build relationships with other teachers, which is fantastic, because being a specialist can be isolating at times. My students love to make connections to what we are learning in music class and their general classroom studies! There are many ways you can incorporate other subjects into your general music class!
---
Schedule An Art Show At The Same Time As A Performance.
Students love to show off their work, and this gives both you and the art department visibility in the school community. Let the art teacher know what the theme is for your performance if there is one, so that the art projects can align with that theme if possible.
Schedule A Day So That The Lesson Requires Students To Respond To Music With Art And/Or Poetry.
Many students love to draw and write, and giving them space to do that allows them to shine! When doing this, I make a playlist of instrumental music that I can turn on and let play for the entire class. I give each student paper and as many utensils as possible, except for scissors (because trying to monitor scissor use with young students can get hectic). I tell students to draw or write about how the music makes them feel or what they picture when they hear the music. After collecting what has been done, I like to pick some samples to display in the hallway. Kids love to see their hard work being shown off!
Reading Books With A Music Theme Is A Great Way To Incorporate Language Arts In The Music Classroom!
My kindergarten through third grade classes love to be read to. While reading, I stop to ask simple comprehension questions to make sure the class is following along with the story. When we are finished reading, I pick a few students to summarize before opening up the floor for any student to tell me what he or she liked or disliked, as well as ask questions or share a favorite part of the story. Some of my favorite books to read to classes are Giraffes Can't Dance by Giles Andreae and Zin! Zin! Zin! A Violin by Lloyd Moss. What are your favorites? Let us know in the comment section!
You Can Also Incorporate Social Studies And History!
At the beginning of the year, I meet with the general classroom teachers and get a roadmap of what students will be learning in social studies and history for the year. Then, I try to design lessons around those units. One way to do this is to teach students about instruments used in the cultures they are studying; this can also incorporate non-Western music. Another way to do this is to teach songs about concepts being learned. I love to teach songs about the 50 United States and the branches of the United States government! Finally, when teaching history, try to line up the historical period students are learning about with their classroom teacher with a musical period, composer, or piece of music.
Teaching A Science Of Sound Unit Is Always A Huge Hit With Students!
I like to start with a video about how each instrument of the orchestra works, to give each child an opportunity to see and learn how different musical instruments work. I ask students to hypothesize about why each instrument works the way it does; if there are vibrations, does air have to move through the instrument, how each instrument makes higher or lower pitches. After this, I give students the opportunity to make their own musical instruments at a variety of stations. Materials provided include, but are not limited to, the following: cardboard, rubber bands, straws, balloons, toilet paper rolls, beans, rice, tin cans, paper plates, string, and yarn.
---
Music can be found in every discipline children encounter in school. These lessons are a wonderful way to demonstrate that and to give students a chance to have fun while still learning!
How do you incorporate other subjects in your music class? What do you do to collaborate with other teachers in your building? Let us know in the comments!
Don't Forget! Grab my Top Five Tips For Helping Exceptional Learners to help you get started working with your exceptional learners!
This article was submitted by Caitlin Parks, contributing author for ThatMusicTeacher.com. Interested in becoming a contributing author? Email resume and writing sample to [email protected].